Book a shooting session with us!  Want to learn how to shoot for the first time?  Or are you still unlicensed and want to continue to shoot until your provisional license has been processed?  Use this form here to lock in your NORI (Notice of Receiving Instruction) session with Cranbourne Dandenong Pistol Club
* Each person attending a NORI session is required to complete the below form.
Attendance timeframes are listed on this page.  Each person who completes the form is responsible for:
– Ensuring that any shooters aged 12+ are accompanied by a parent/guardian;
– People attending are NOT a prohibited person as defined by Victoria Police;
– 0% BAC / Drug free on that day, and;
– Photo ID will be available on that day.
*** For bookings over 9 people, please contact [email protected] ***
*** For any errors on this form, please contact [email protected] ***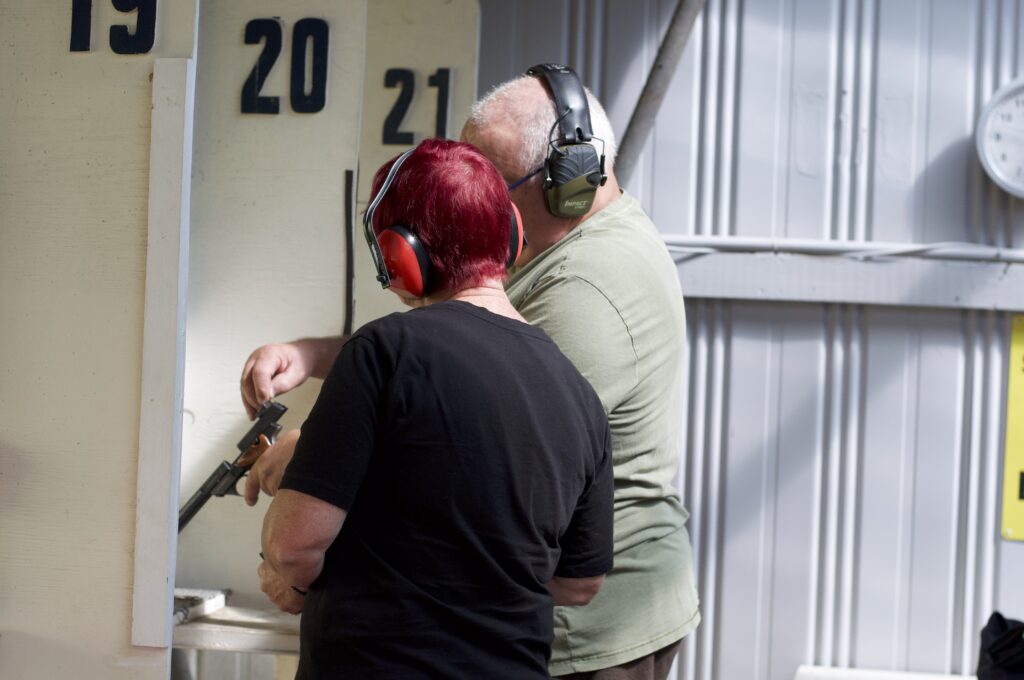 Shooting sessions for NORI (Notice of Receiving Instruction) shooters are conducted at the following times:
09:30am to 12:00pm – on Thursday's
12:00pm to 3:00pm – on Saturday's (12:30pm for non-first time NORI shooters)
The cost of a NORI shoot is
– $70 per person (1st NORI)
– $60 per person there after for consecutive shoots.
** This includes your gun hire fees and ammunition costs.
NORI Sessions are a fun way to try out shooting.  You get to come down, meet a friendly bunch of members and staff and get to try out various different club guns.  Most people don't understand how enjoyable it actually is until they've done it.
Keep an eye on the websites News area too, and watch for up and coming events.  We have numerous open days throughout the year, and even a special one that's just for the ladies!
We also often hold BBQ events at the club after the main shooting course, so keep an eye out for these days!
Please Note:  CDPC does not store ammunition, firearms or cash on the premises at any time.
© Cranbourne Dandenong Pistol Club.  All rights reserved.