About us - the Pistol Club
About us, the pistol club? We are about fun!
At CDPC, we offer a welcoming and inclusive environment for new shooters or anyone interested in learning how to shoot. Our range of qualified range officers and experienced senior members are passionate about helping individuals learn how to shoot with precision and safety. Regardless of your background, we provide a safe and friendly atmosphere where you can learn everything from firearm safety to taking part in state, national, and even international competitions. With a growing female population, juniors as young as 12 years old learning a new sport, and members from diverse backgrounds, we welcome everyone to join us at Cranbourne Dandenong Pistol Club.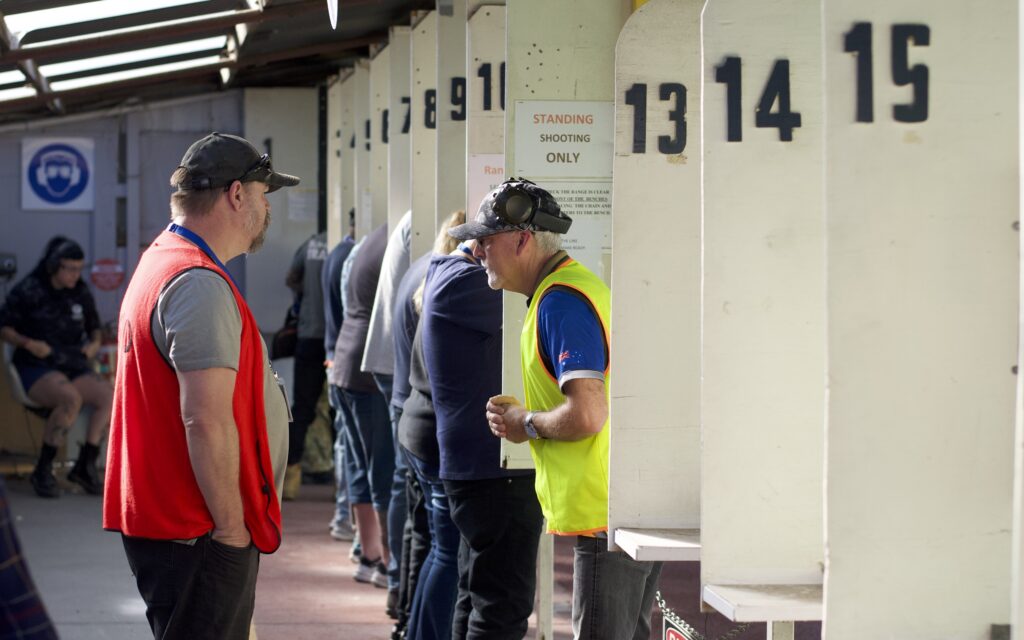 ...a diverse range of members!
At Cranbourne Dandenong Pistol Club, we pride ourselves on our diverse community of members. We warmly welcome people of all ages and backgrounds, including kids as young as 12 years old, who are interested in learning a new sport. We have a thriving junior program with numerous young members practicing for major competitions. Additionally, we have a growing population of female shooters who are actively participating in our club activities. We are proud to have members from all over the world, making our club a truly international community.
If you're a novice or a seasoned shooter from other pistol clubs, we have something in store for you! Experienced visitors can expect to be challenged with our intense IPSC courses of fire. Additionally, we're happy to welcome members from other clubs to come and compete with us, fostering a friendly and competitive atmosphere.
CDPC offer a welcoming environment that attracts members from all over, including those who travel a fair distance to join us. What sets us apart from other clubs is our friendly and dedicated members who are passionate about growing this Olympic sport. From experienced shooters to beginners, we are all committed to helping each other learn and improve our skills. When you visit us, you'll be greeted with a warm smile and find a community of like-minded individuals who are eager to help you grow in this sport and become proficient in using firearms. So why not come down and join us today?
We understand that obtaining and acquiring a handgun can be a lengthy and complex process. That's why we are committed to helping you every step of the way. Our website features a number of informative articles to assist you in navigating this process. Moreover, we also offer personalized assistance to help you complete the necessary paperwork and safety courses required by the Licensing and Regulation Division of Victoria Police (also known as LRD). Additionally, we provide training in safe firearm handling and etiquette to ensure that you are fully prepared to own and use a handgun responsibly.
We've been around since 1956!  One of the oldest pistol clubs in Victoria that was formed so that teams could be fielded in the Melbourne Olympic Games.  And today, we still train to this level.  
So give us a call, book a session, come down and see what we are all about.  Who knows?  Maybe you're a fan of the Wild West days… enjoy dressing up as Cowboys, or women of the 1800's, call yourself the next Billy the Kid and will go compete in our fully rehearsed Cowboy Action Shooting where you get to replay the days of the Wild West!
Sound like fun?  Let's do this… 
New Shooter wanting to learn?
Give us a call, shoot over an email or book a session today!
Tel: 0407 376 490
Email: [email protected]
Licensed shooter visiting our pistol club?
Pop over an email, or call us.  For IPSC sessions, you can find this through PractiScore, search CDPC for a club name and register directly for matches via PractiScore.
Please Note:  CDPC does not store ammunition, firearms or cash on the premises at any time.
© Cranbourne Dandenong Pistol Club.  All rights reserved.