NEWS - What's going on at Cranbourne Dandenong Pistol Club!
News, Information, Club Events and whats going on at Cranbourne Dandenong Pistol Club is posted here.  Keep an eye out for updates!
Check out our very own!  Nine toe Nellie, Doc Holiday, Memphis Mel and Feral Footz all travelled to Gladston Queensland for the Plainsmen and Black powder Championships.
The whole team podiumed in a variety of classes including long range. Our club was well represented and it was great to be part of this fantastic event.
They were made to feel very welcome by all competitors after our 2000+ km journey to QLD.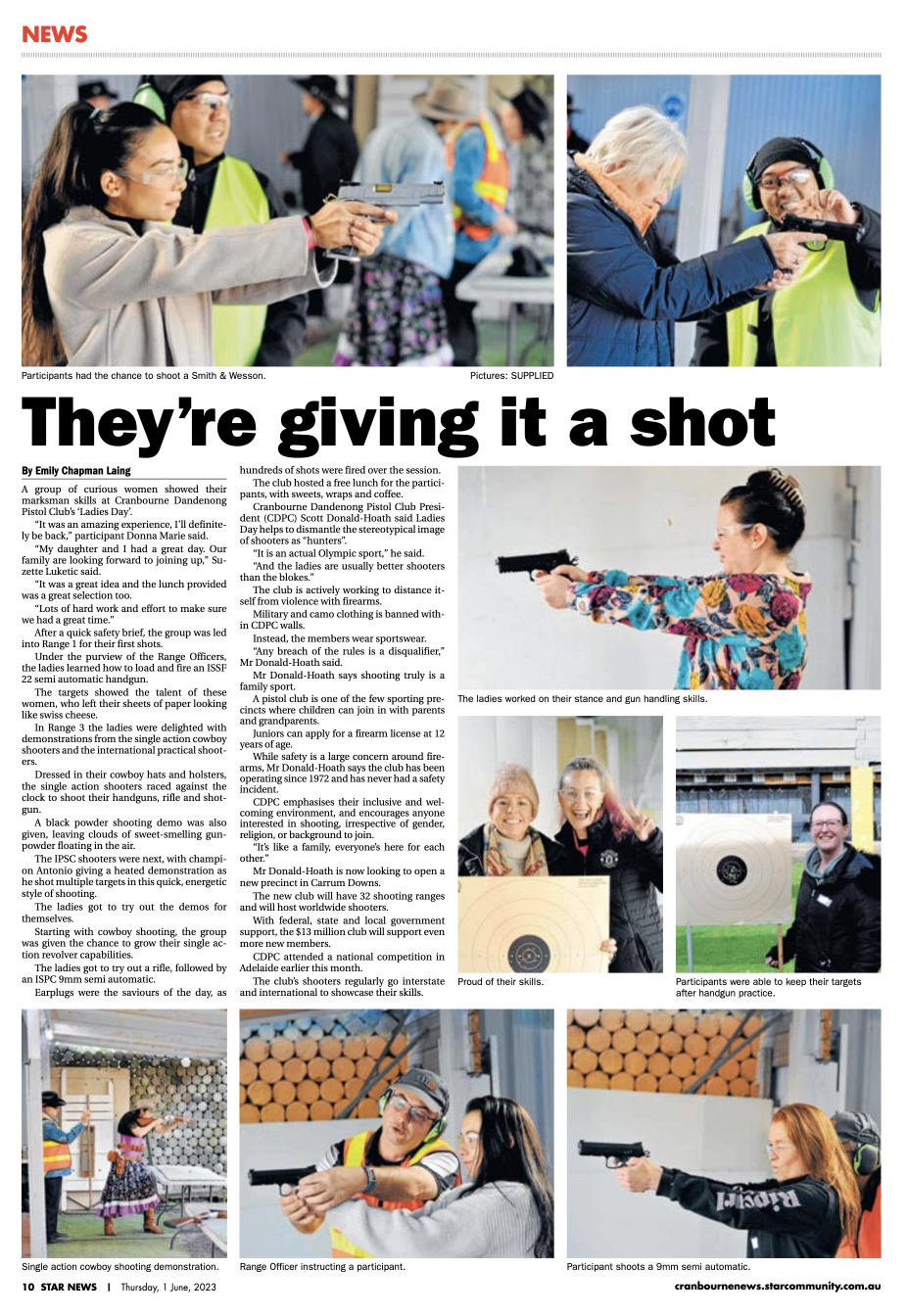 Ladies Shooting Day Out! - Went off with a BANG!
Ladies Day was a total success!  What an amazing weekend for our ladies day.  Lots of laughs, smiling faces, surprised looks after pulling the trigger… and everyone looked like they had fun!  All of the members who attended the club to help coordinate this event wants to thank you for a great time, and we hope you had as much fun as we all did!
It was a true pleasure introducing you to our sport and we hope you all had a great time and we hope to see you on the range again very soon.
If you are wishing to join us please look under the new member category on this website.
Special thank you to our dedicated range officers and Volunteers for the work you all put in over the weekend to make this happen, events like this would not happen without you.
Posting just a few of the highlights from this weekend… we captured a lot of photos (this is just a sample).  If you're looking for more photos from the event, or want copies of the original – please reach out to [email protected] and we can see what we can do to get more shots of you from the event.
Thanks again to all, and we hope you had a blast!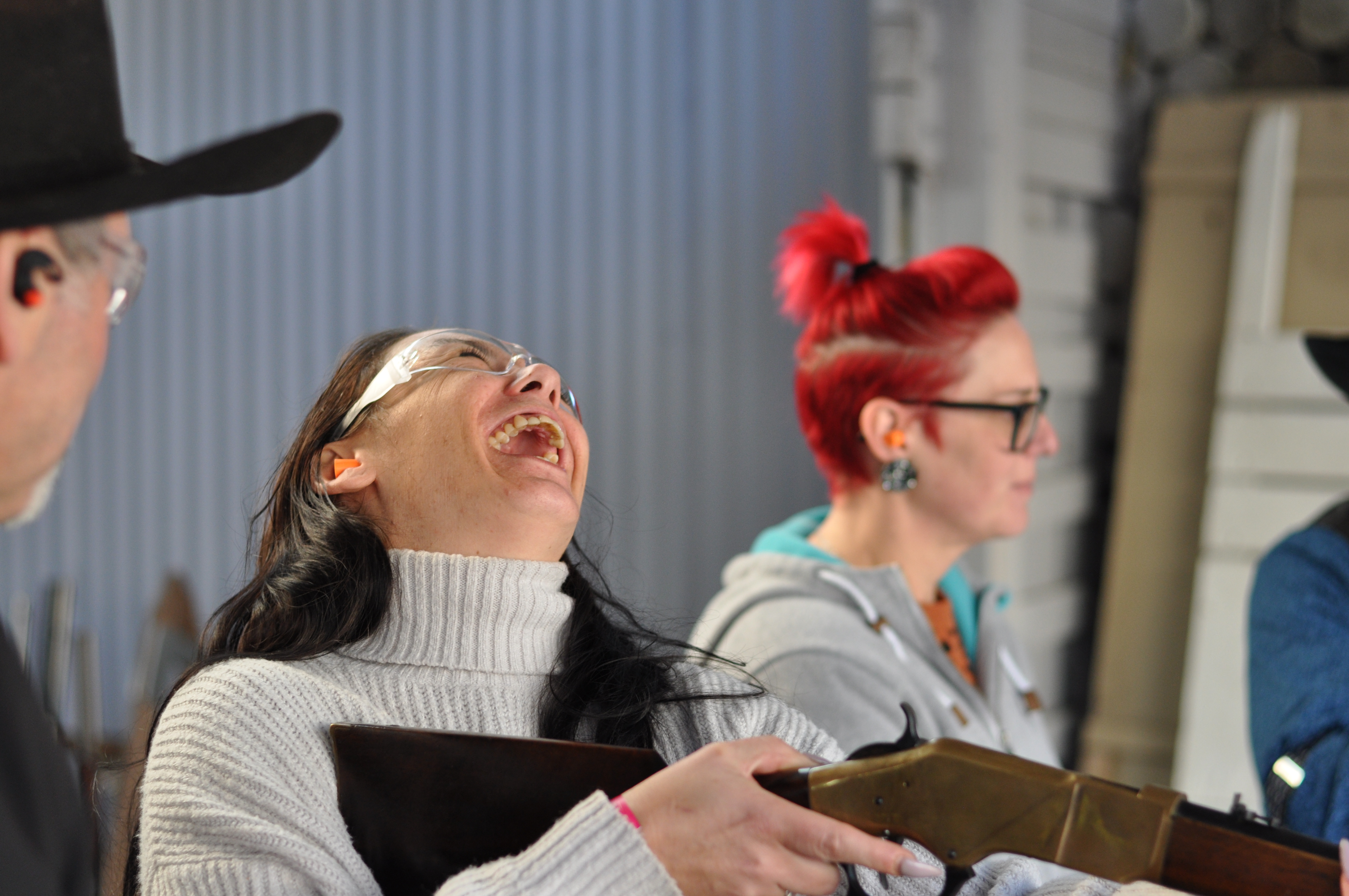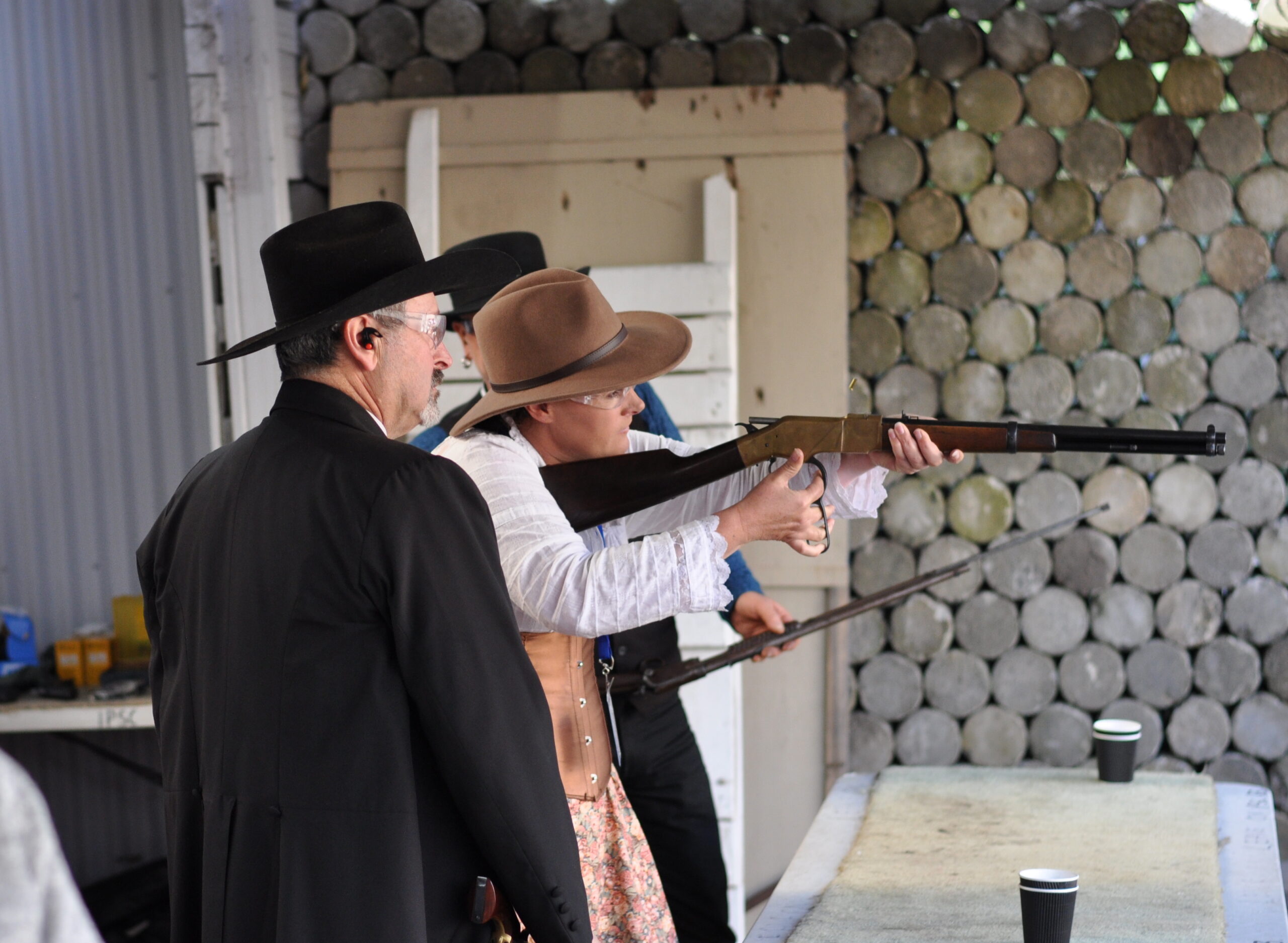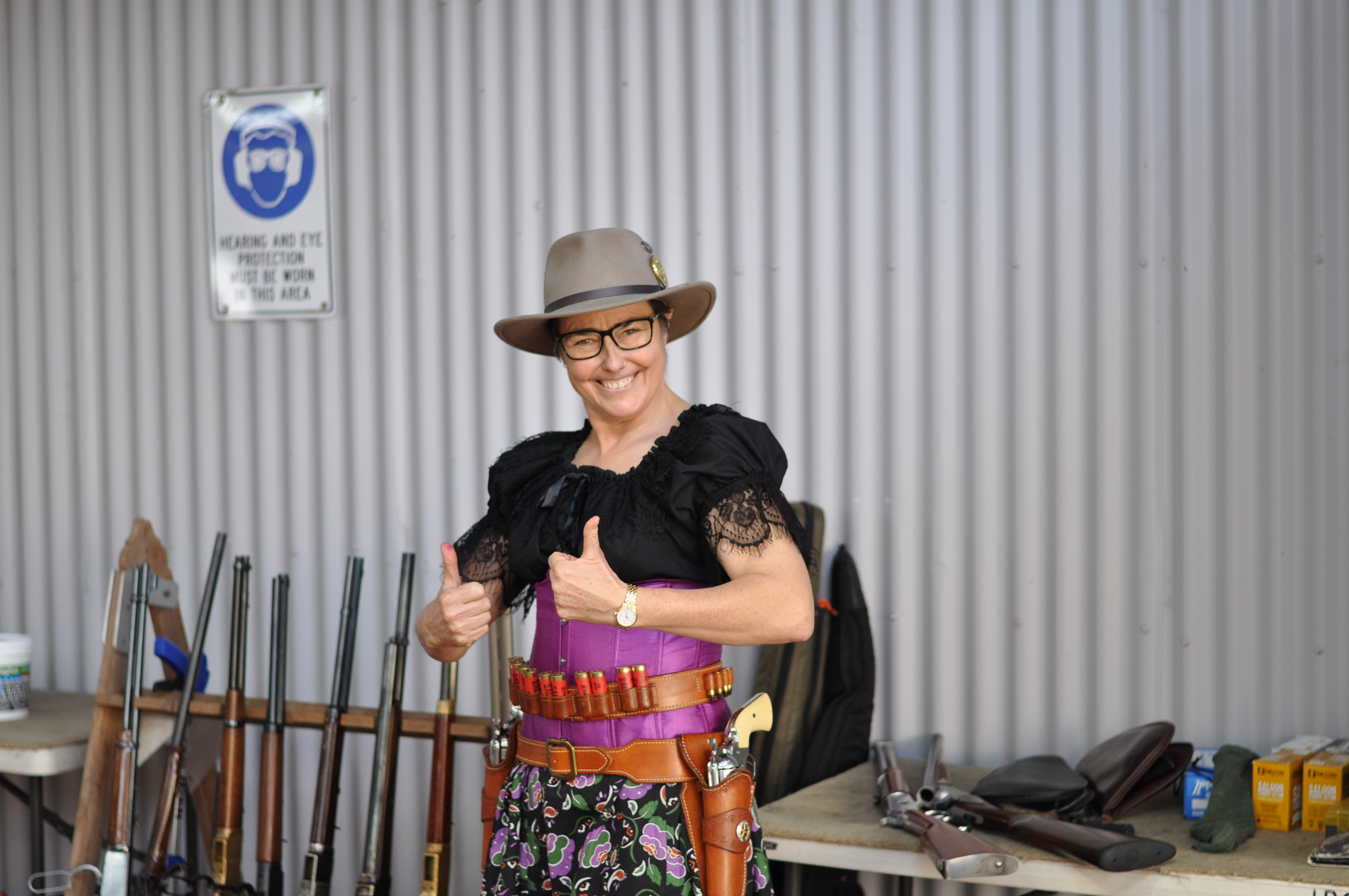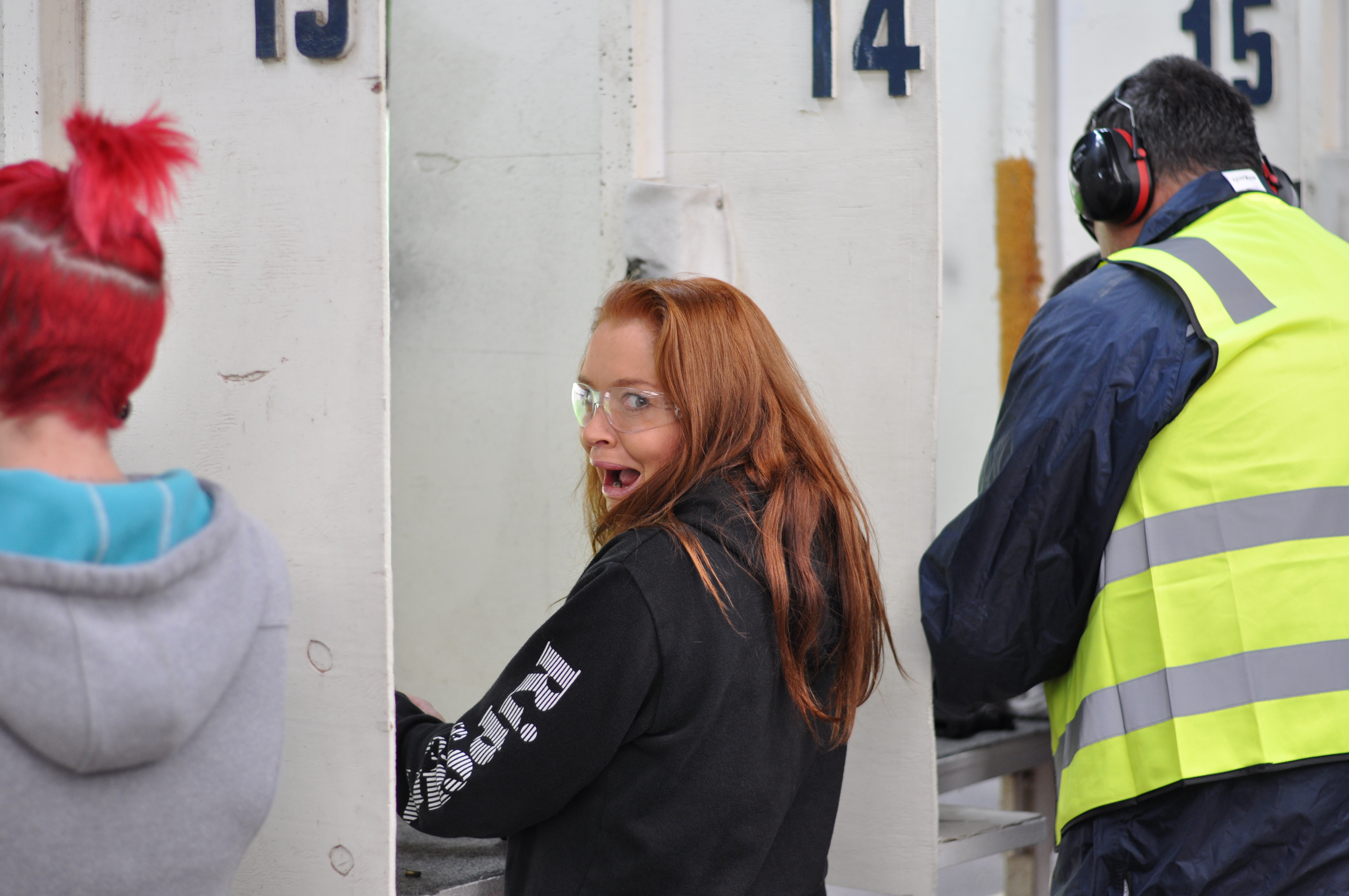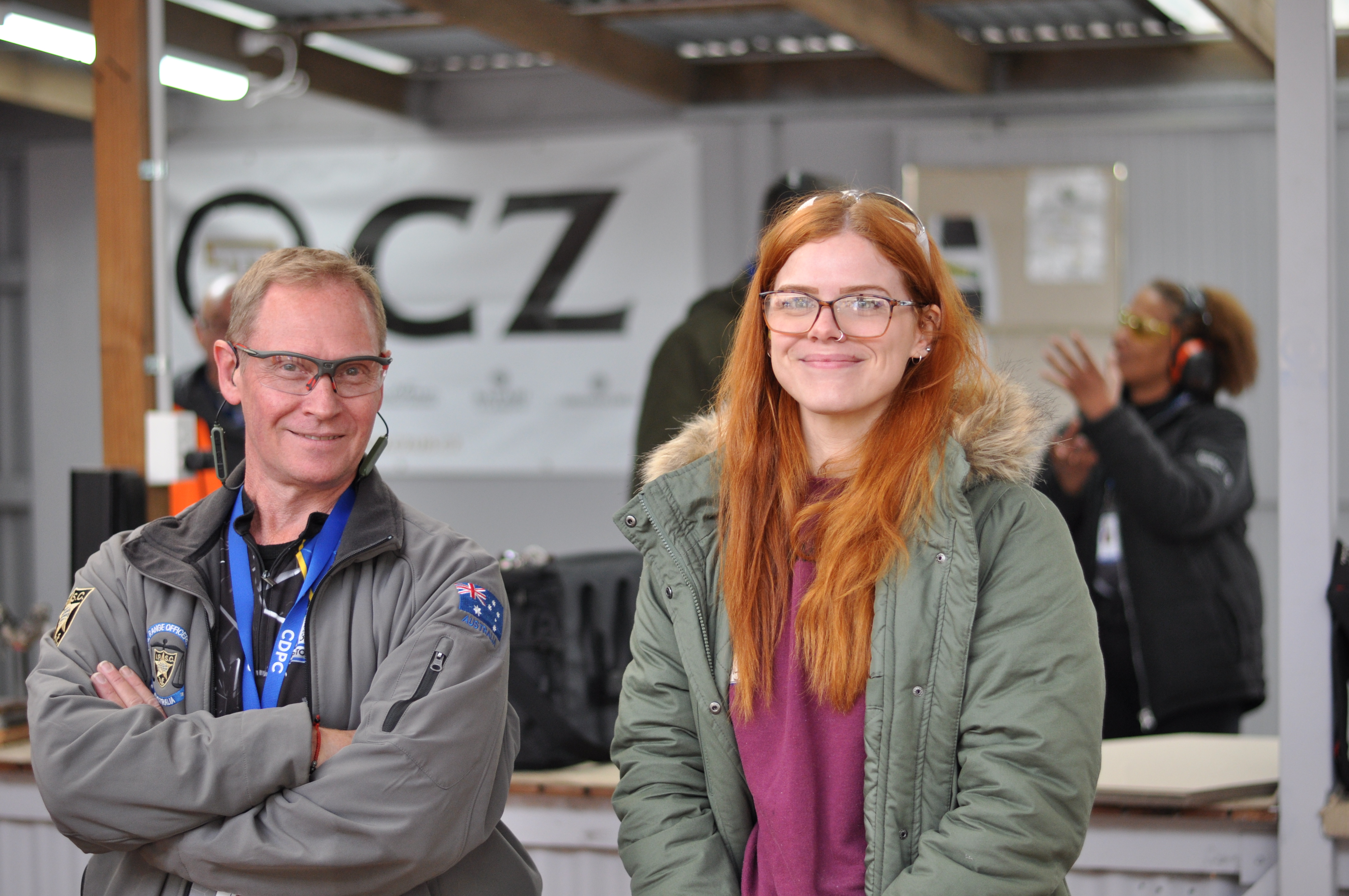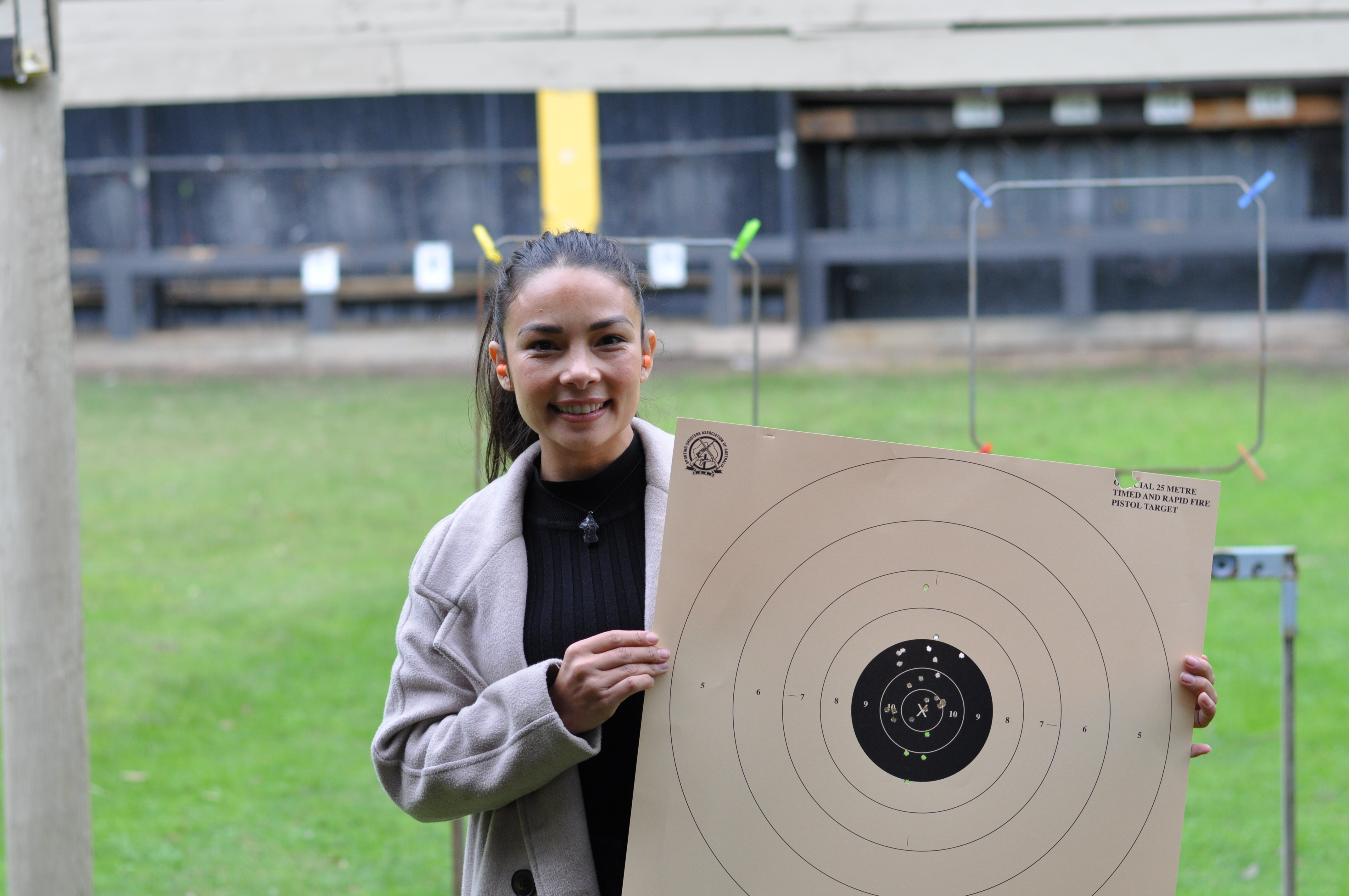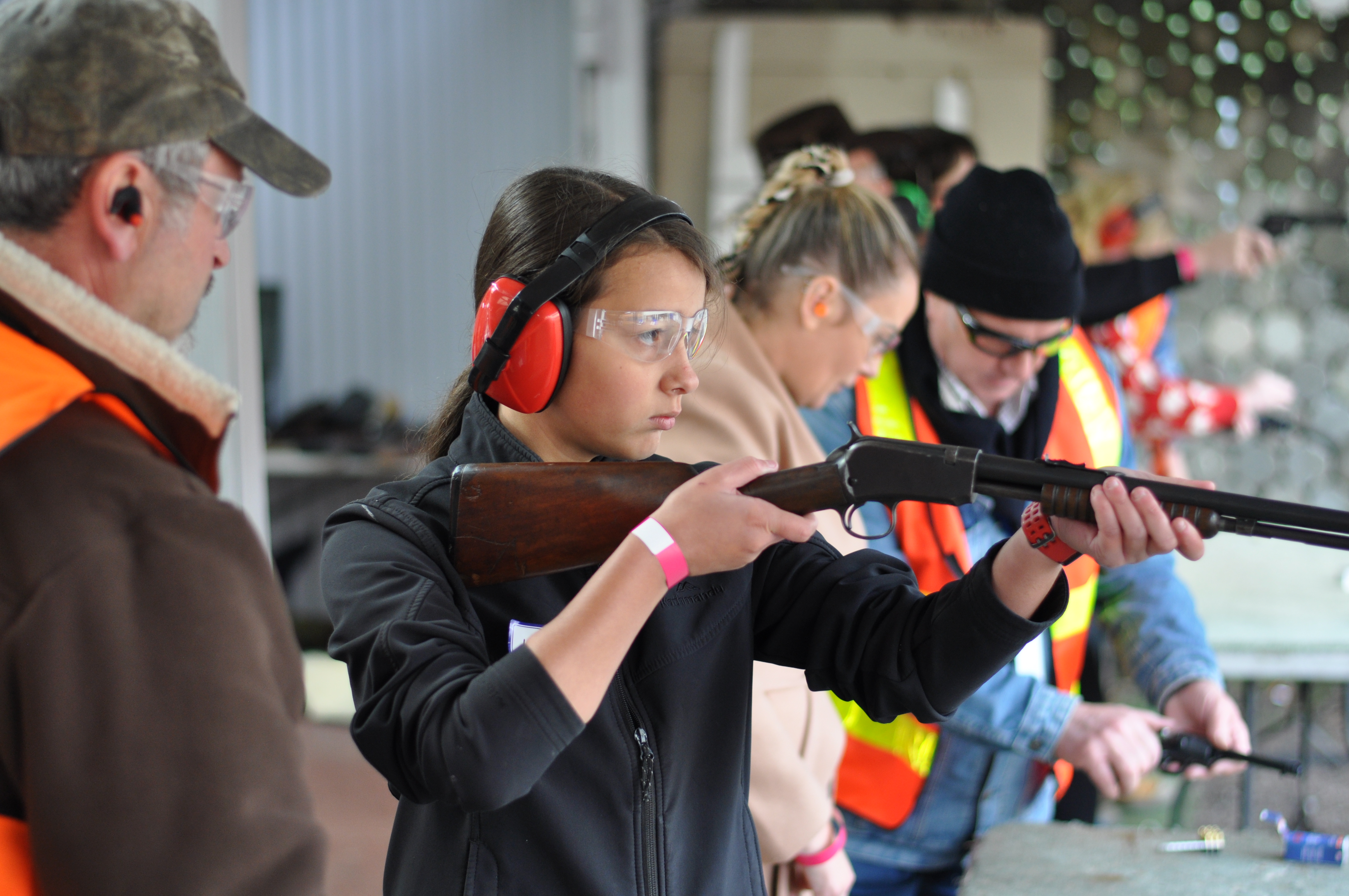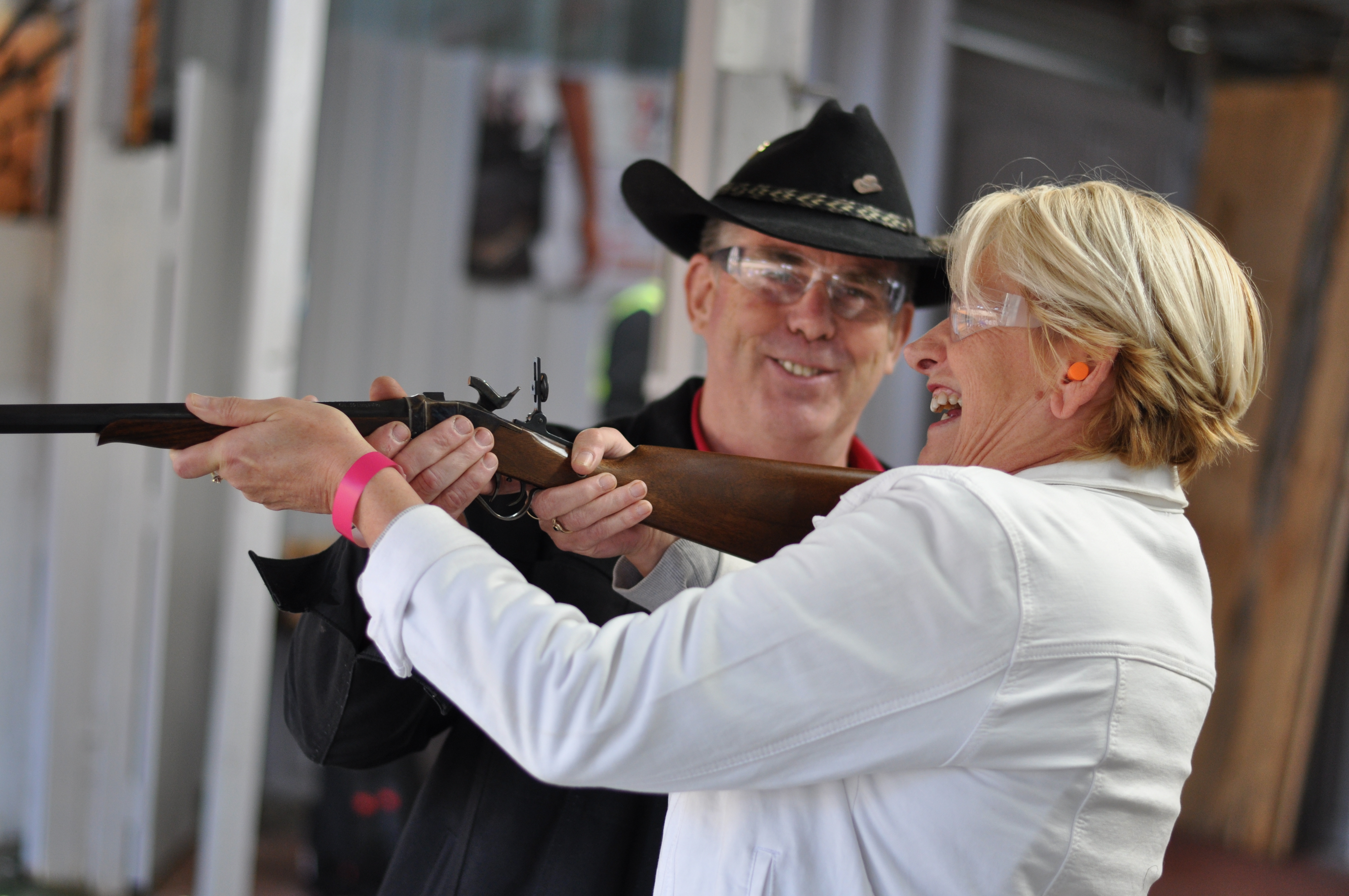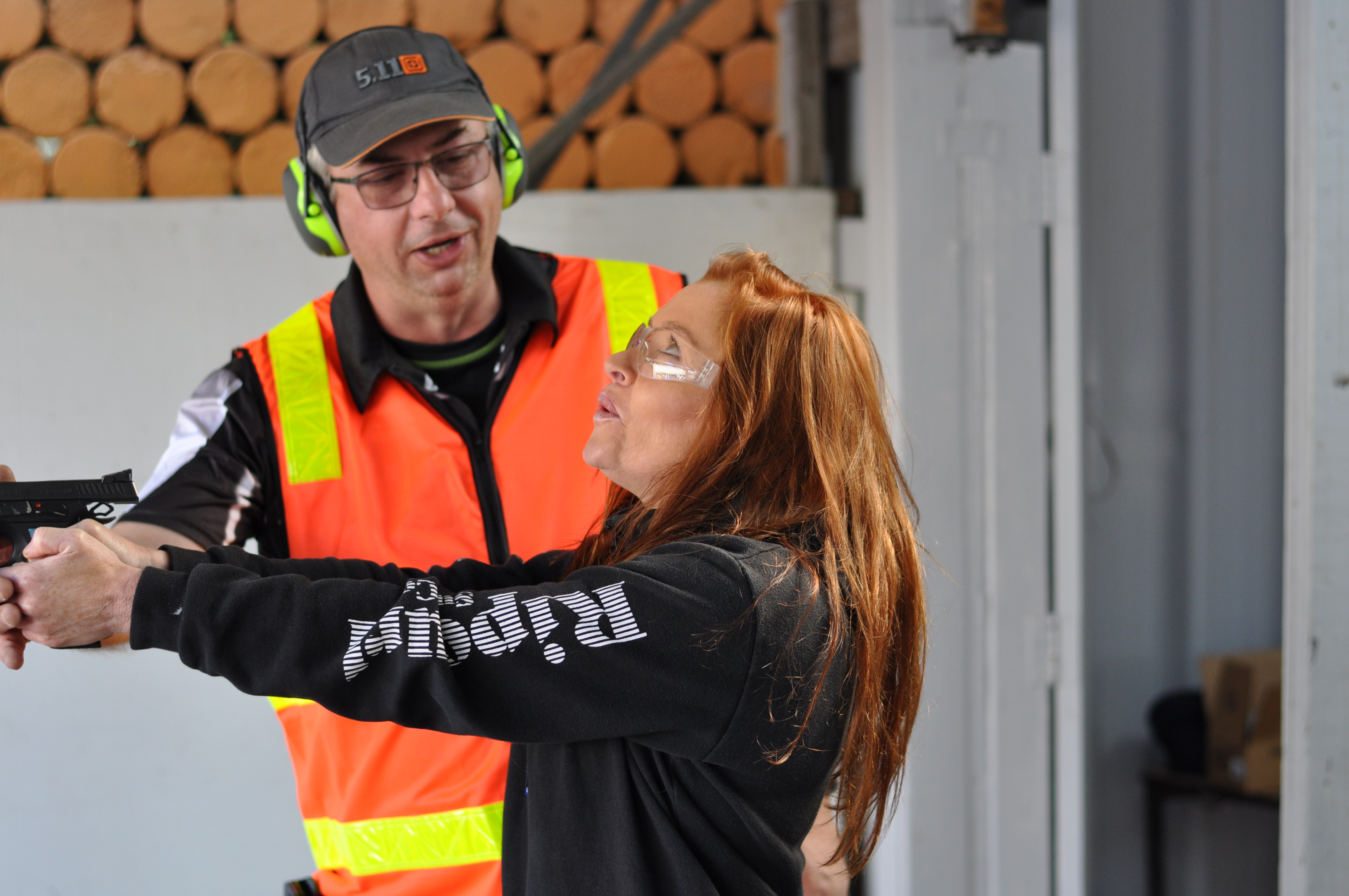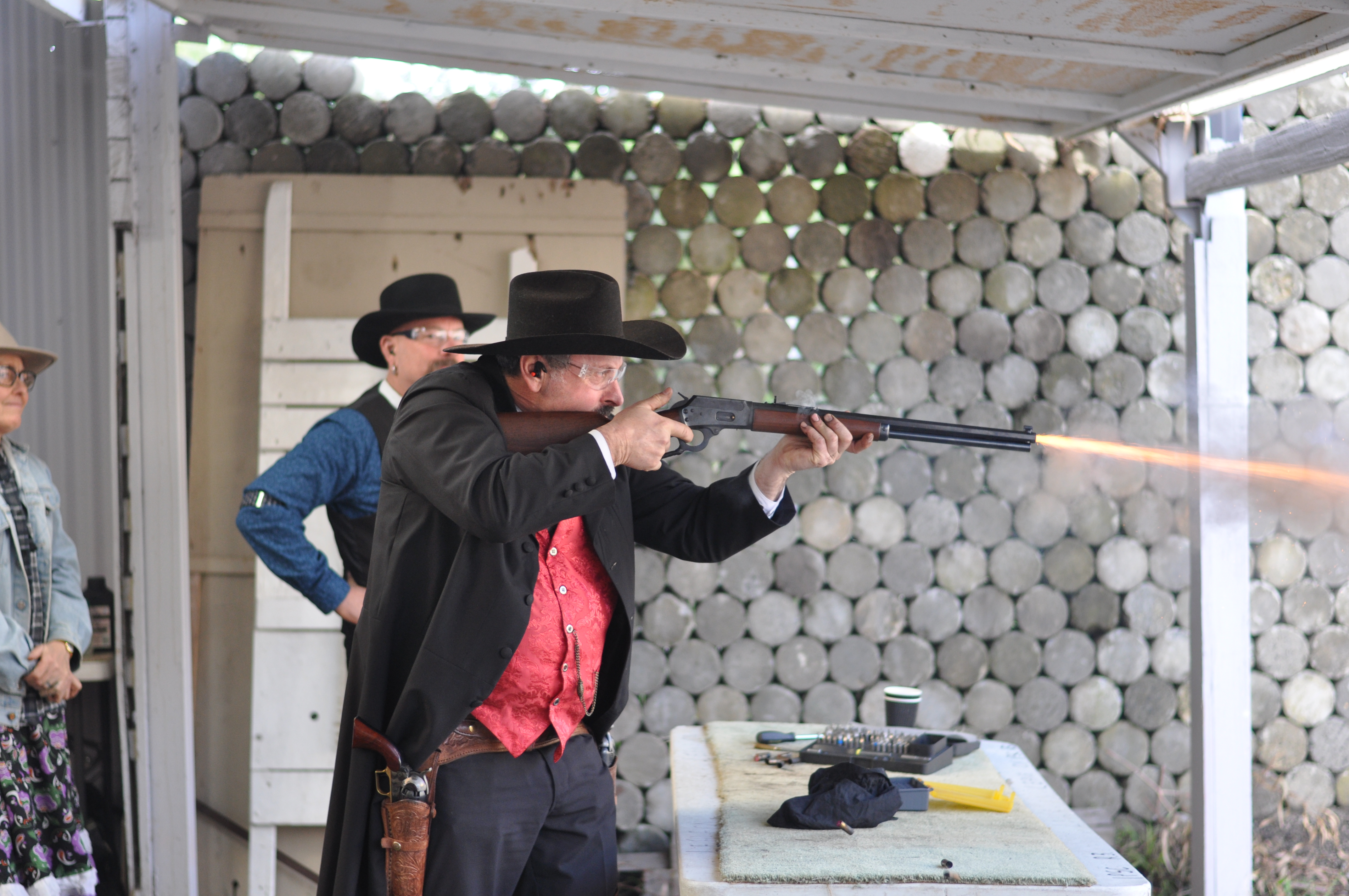 Ladies Shooting Day Out! - Latest News? - BOOKED OUT SOLID!
*** LADIES DAY IS FULLY BOOKED!  DUE TO AN OVERWHELMING RESPONSE, WE ARE LOOKING AT FUTURE DATES AND EXTENDING THIS EVENT OVER 2 DAYS. ***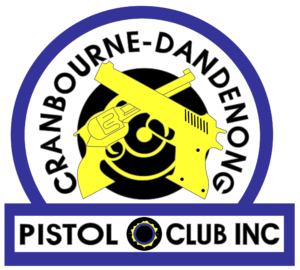 Come & Try
Handgun Shooting!
(Ladies Only!)
Please email the Club Secretary to register and receive your participation pack.  This includes all the information required to attend the come and try day.
Dress codes and equipment to bring will be listed.
You will be required to fill out a Notice of Receiving Instruction to attend.

Sunday 21st May 2023
75 CemeterY RD, CRANBOURNE
---
---
BBQ LUNCH & REFRESHMENTS SUPPLIED
---
AIR PISTOL, .22LR & 9MM HANDGUNS
CLUB SECRETARY
NIGEL
CALL 0407 376 490
HANDGUN SAFETY COURSE FOR MEMBERS
Next Handgun Safety Course is scheduled for Saturday 15th of April 2023 at 12pm.
The cost of the course is $100.  This is payable via credit card only, please do not bring cash.
Please book directly to: [email protected]
The safety course is available to all current members applying for handgun Cat H licenses.
Parts available-closing down sale!
How nice is the facelift our club received?!
Many thanks to our tireless committee members in getting this done, as well as any volunteers who assisted!
Prize Giving!!!
*****NEWSFLASH*****
We had a good turnout at the working bee with everyone chipping in and doing a bit, therefore a lot was achieved including a lot of catch up with old friends.
Graham would personally like to thank everyone for their effort and a couple of donations; one being the fridge in the club room from an unknown person & the big TV from Darren Harmer, thanks very much people!
It has been mentioned to replace the tanbark in Range 3 with a more suitable topping, we will try to do that over the xmas break when its not so busy as it will be a fair day's work, more on that later. Also, the Email reply button on emails to Graham has finally been rectified we HOPE.
As many of you know, a few of us from the club attended the IPSC AustralAsian Handgun Championships in the Philippines last week that had a breaking record of over 1000 competitors!! This is considered a world class competition where many world class shooters attended the match.
Here were some of the results:
Bill Campbell – 107th place out of 283 competitors (including disqualifed shooters) in the Open Division and crowned Australasian Super Senior Champion.
Gary Damaso – 104th out of 283 competitors in the Open Division.
Antonio Evangelista – 22nd out of 120 competitors (including disqualified shooters) in the Classic Division and 4th place in Junior Category.
Despite the range limitations, the results show that we can still compete at international level. Great job guys!
How nice is the facelift our club received?!
Many thanks to our tireless committee members in getting this done, as well as any volunteers who assisted!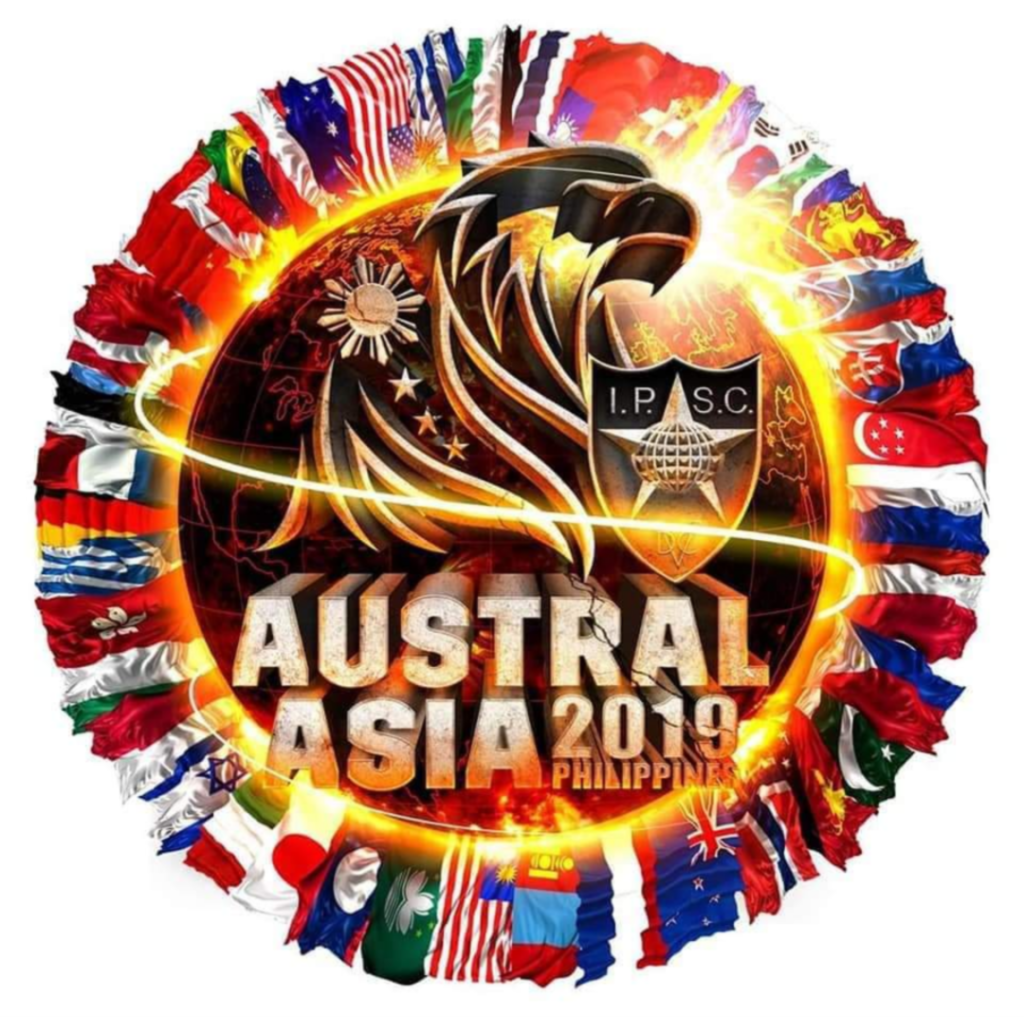 What a great turn out we had for our first Working Bee of the financial year! Thank you to everyone who supported us-you guys did a great job and your work is very much appreciated, even though we didn't catch the majority of you on camera due to our slacking photographer 😉
Just a few pics from the tail end of the morning: